Transform and transcend through scent
We believe in the transcending quality of perfumes, each bottle enabling the wearer to access different worlds within. It's part numinous - triggering powerful emotions that transform you, and part theater - setting the scene for the role you want to play.
Perfumes are stories we tell ourselves.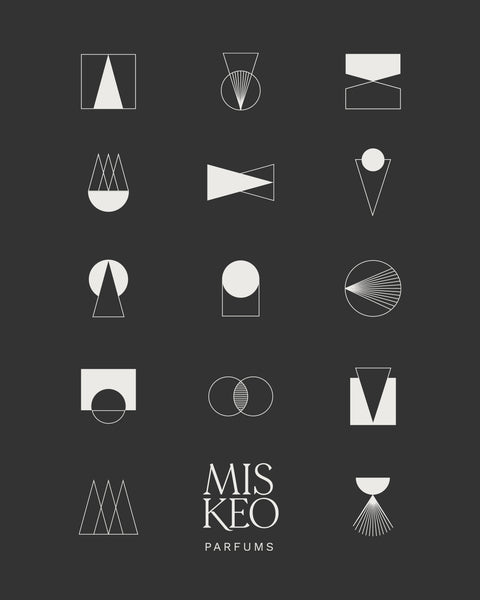 Miskeo's origin
The name MISKEO takes its inspiration from the latin verb Misceō - to blend, to mix, to join.

It represents the act of joyful creation, of playful discovery of new sensations, of making a mess, blending materials together and transforming them into something that is better than the sum of their part.

The root of Misceō is much older than its latin resonance, reaching as far back as the old indo-european language where some form of it was used by very ancient cultures. It attests to the ancestral desire to create and manifest, and highlights the millenia-old history of scent-making.
The Perfumer & Creative director
MARIE-PIERRE BLANCHETTE
Originally from Montréal Canada, Marie is a self-taught perfumer with a background in anthropology, art direction and design, with a strong desire to create (anything, everything).
She developed her craft through bespoke perfumes for private clients, and shaped her process based on the very un-scientific method of trials and errors and following her intuition (as opposed to the Jean Carles method). Her influences are many and eclectic, namely dramatic landscapes, mythology, 70s playlists, cooking, big shoulder-pad perfumes, occult and witchy stuff, women of Surrealism and Abstract expressionism.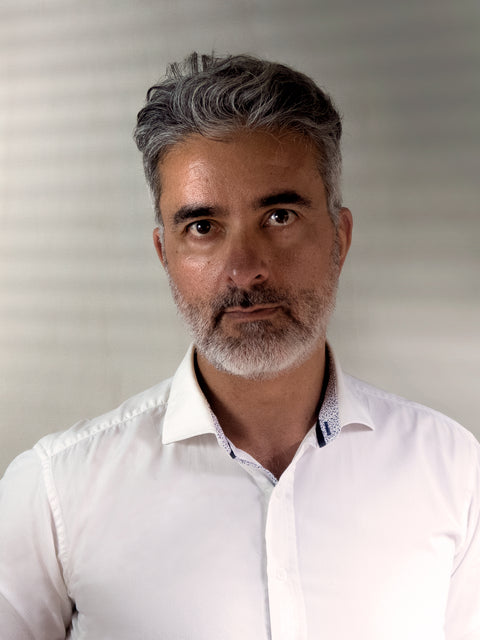 The Evaluator
PEP DALESSANDRI
Starting from a desire to share his personal experience and with an eagerness to learn everything about his passion, Pep has been talking about fragrance on various social media platforms for the last six years.
His artistic background has allowed him to develop a method to draw comparisons or reference other sensory art forms, and shape an instinctive and unburdened approach for experiencing perfumery. Working with MISKEO was the serendipitous next step in applying the knowledge and experience he has previously taken in.
Philosophy
As an independent company, we have complete creative control over our products and are free to embody our values and make our own rules. Continue to our FAQ's to learn more about us.
Read more