Transatlantic
Regular price

$21.00
Sale price
Pickup currently unavailable
Share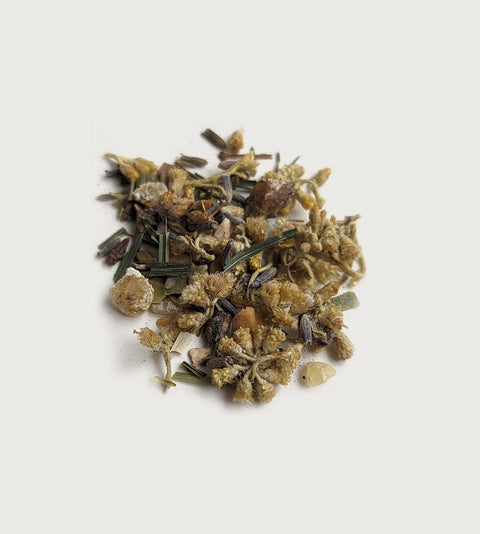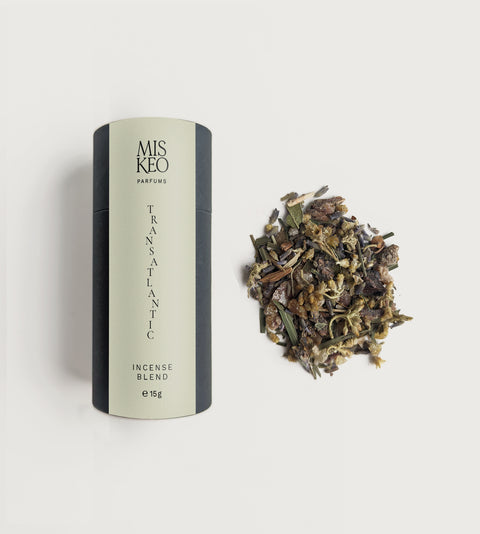 Incense blend

Then come home my children the sun is gone down
And the dews of night arise
Come come leave off play, and let us away
Till the morning appears in the skies
- William Blake, excerpt from Nurse's song (Innoncence)


Transatlantic is a loose incense blend paying homage to my home country, and the one I would love to call home someday. Although on each side of the Atlantic, Canada and Portugal share a very particular odour profile through the Sotolon molecule found in both Maple syrup and Immortelle, and composes the heart of this incense.

Main raw materials foraged in Canada and Portugal during spring and summer '23:
Parasol pine resin, Eastern white pine resin, White Spruce resin, Birch buds, Immortelle flowers, Mastic leaves

In addition to Omani amber Frankincense, Labdanum leaves and resin, Sweetgrass, Lavender, Cinnamon and Benzoin resin.

GOOD TO KNOW
∙15 g loose incense blend
∙Small batch
∙Materials foraged responsibly in Portugal and Canada
∙Reduced packaging
∙Vegan-friendly

Want to know more? Visit our FAQs
HOW TO USE
Our blend is best enjoyed with an incense warmer; a small teaspoon is enough to scent a room for an hour or more. It can also be burned directly on incense coals but we do not recommend it.
SHIPPING & RETURNS
We ship to EU countries and selected international destinations: United Kingdom, Canada, United States, Norway, Switzerland, Japan, Hong Kong, Singapore, New Zealand and Australia.
Shipping will be charged at check-out and depends on weight and your shipping destination. No returns policy except for defect or damaged items upon receipt. Learn more about our Shipping & Returns policy here.